Few topics are more fascinating for fans than the mysterious realm of unbuilt Disney attractions. Occasionally, we're lucky enough to come across rarely-seen artwork for these attractions in the online portfolios of Imagineers. I recently spotted a few rare gems in the profile of veteran designer Bob Baranick, and thought I'd point them out here.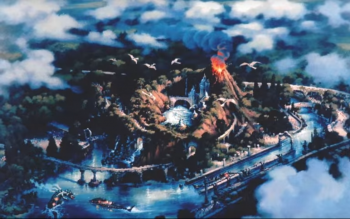 The first is a rare glimpse of Atlantis Encounter, an attraction once proposed for the area in Disneyland's Tomorrowland currently occupied by the Autopia. This attraction is famous for the brief few days in 2001 or so when Imagineers put up signs around the Disneyland sub lagoon hinting that a new attraction based on Atlantis was on its way.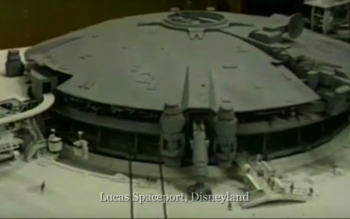 Another treat is this look at the model of the Lucas Spaceport, an early attempt at a Star Wars themed area for Tomorrowland. This would have converted the Carousel of Progress complex into an enormous spacecraft.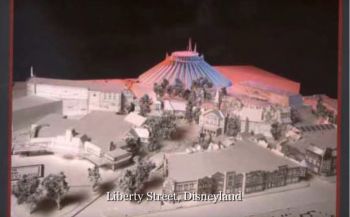 We all know that Disney had planned Liberty Street as an expansion of Disneyland way back in the 1950s, but this model reveals that it was an idea that was revisited at a later date.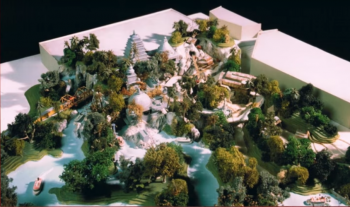 Lastly, here's an attraction that actually happened, although in a form different than originally envisioned. This is the Indiana Jones Adventure, in an earlier configuration which included the Disneyland Railroad passing through the attraction itself.
Please follow and like us: