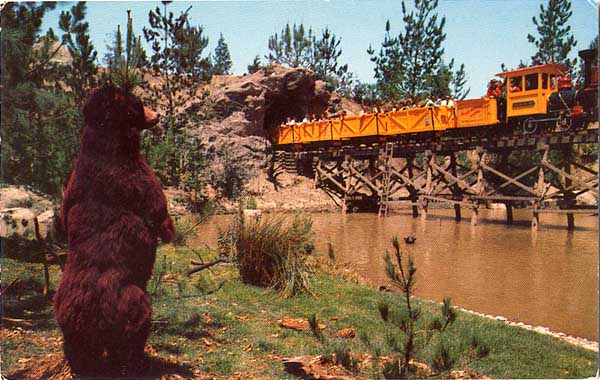 The Progress City Radio Hour sets sail down the mighty Mississippi for more wild west excitement in Frontierland! In part two of this month's episode we look at how Mark Twain influenced Walt Disney's youth. We'll also look at Frontierland dining options from Disneyland's past, hear a catchy ditty about Nature's Wonderland, and continue our retrospective tour of Walt Disney World's Frontierland! History, music, and more – send down another bag of golden corn, Klondike, it's the Progress City Radio Hour!
Jeff has provided a list of the music drops in this episode in this thread on Twitter. In addition, he has made a Spotify playlist with selected titles from the episode here.
In response to our request in the last episode for Disney book recommendations, listener Ellen sent an incredibly comprehensive list of recommended books for the informed fan. You can check out the list here. Thanks again, Ellen!
As a reminder, silver-level Patreon members can join us this Saturday, the 26th, for our monthly Progress City livestream! This month we'll be talking Frontierland, with lots of vintage photos and video. We hope to see you there!
That's it for this month – see you in July with more about past Disney patriotic celebrations!
Please follow and like us: